In times past, Biloxi was known as the "Riviera of the South". The beaches, fishing, golfing, gambling (although illegal); all was better here than anywhere else. Now, the luxuries of the past are back: for the best of the best RV'rs. All is even better; especially the legal gambling (casinos).
From sunrise to sunset, the views from Gulf Beach RV Resort overlooking the Gulf of Mexico are breathtaking as you sit around the pool and take in the incredible views of the white sand beaches, lapping waves and the occasional porpoise frolicking in the waves.
You can relax or take in the many museums (Museums), a ball game (Shuckers), a show/event at the coliseum (Coliseum), or one of the many entertainment possibilities at any of our 8 casinos or our premier family destinations (Other local attractions).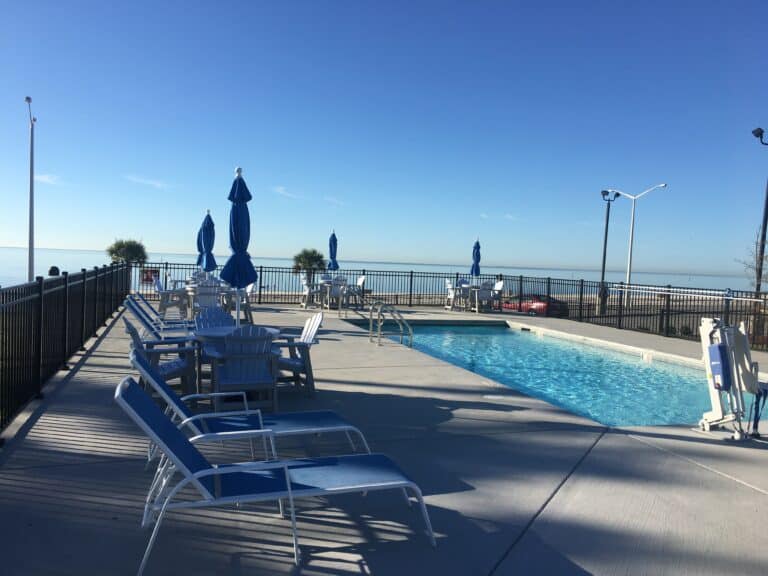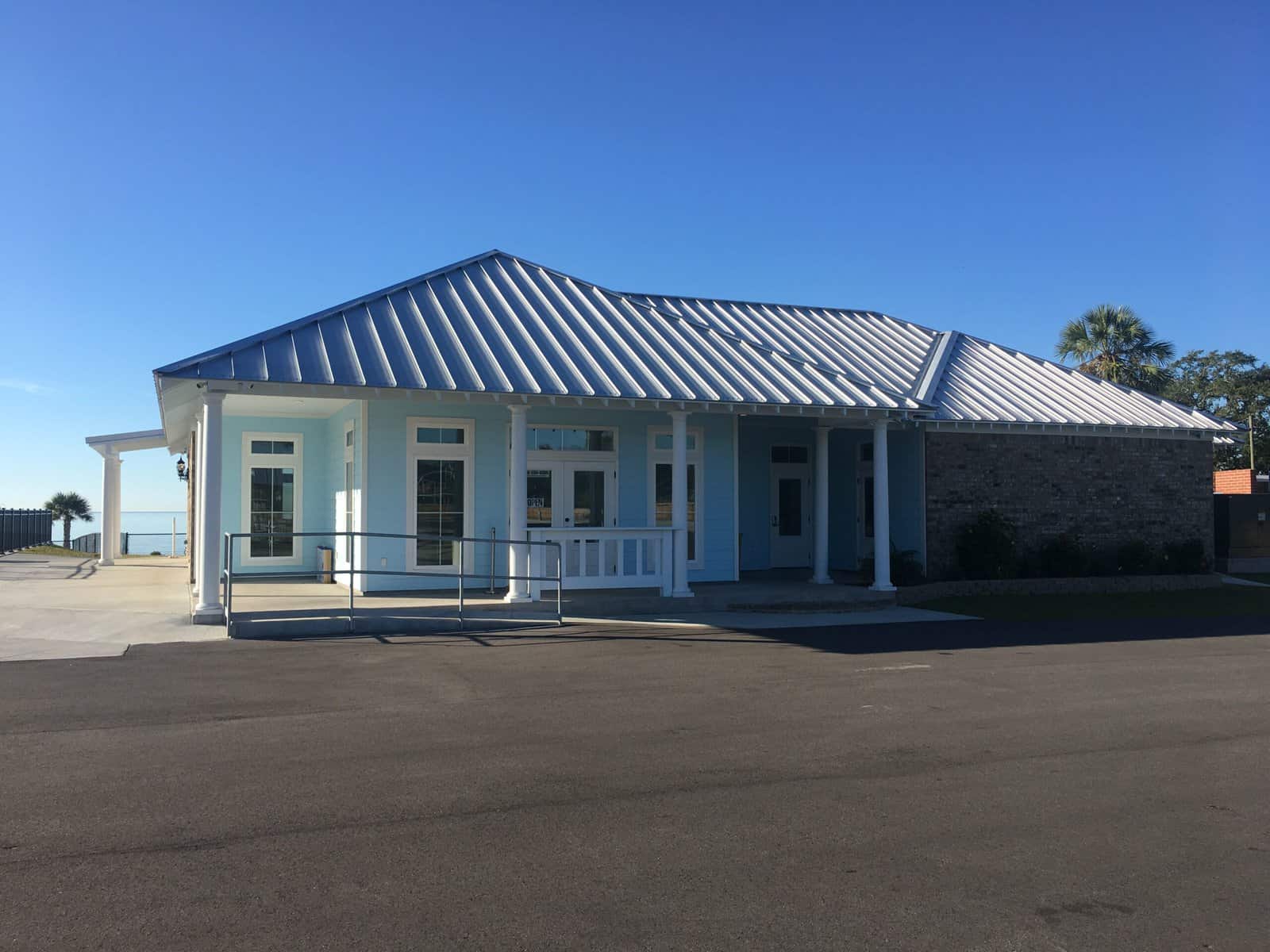 OUR RESORT POLICIES AND REGULATIONS
All RV's are subject to inspections upon the manager's request and must be in good condition.
One RV per site and all vehicles must be parked on your site.
The speed limit on resort grounds is 5 MPH.
All trash must be sealed in a plastic bag and placed inside the trash dumpster.
Guests are expected to keep their sites clean and clutter-free.
You may NOT wash any campers or vehicles on site.
Alcoholic beverages are permitted on resort grounds, however, anyone who is intoxicated, rowdy, using profanity or drugs will be asked to permanently leave the resort.
Guests are responsible for the actions and safety of their children and guest, including any damages they might cause.
No smoking is permitted at the pool, in the clubhouse, restrooms, and all other common areas of the resort.
Visitors including friends and family must be registered with the office when entering the resort; additional fees may apply.  
PROHIBITED: fireworks, firearms, fires of any kind, tents, auto repair, wastewater discharge on grounds, carpets, or mats on the grass, kennels, or fences.
All sewer connections require a donut for sewage hoses- REQUIRED BY THE STATE OF MISSISSIPPI.
Pool, Clubhouse & Pet Rules
Pool Hours: 8am to 10pm - subject to change per management
NO LIFEGUARD ON DUTY – all swimming is at your own risk, and anyone under the age of 12 must be supervised by an adult.
NO DIVING! Or running, horseplay, or jumping off the sides of the pool.
Children in diapers are not allowed in the pool area unless they are wearing swim diapers.
Alcohol is permitted, but no glass containers of any kind.
No pets, bicycles, or skateboards are allowed in the pool area, restrooms or clubhouse.
Pet Policies: We would like to be able to keep our resort pet-friendly, but it does take ALL pet owners to take responsibility for their pets to be able to do this. Pet owners, we hope you will continue to help us with our efforts in keeping our resort clean and pet friendly. Our pet policies are strictly enforced.
Pets must be on a leash at all times.
Clean up after your pet, and properly dispose of waste from all areas of the resort, including your own site.
No pets are to be left outside unattended at any time, please do not leave your pet tied up outside.
Aggressive breeds are not allowed for the safety of everyone.
Failure to follow our pet guidelines may result in additional fines and/or termination of your stay with us.
NO REFUND.
This property is privately owned. The resort guest accepts visiting privileges with the understanding that they do hereby release the Resort, its officers, and employees of all liability for loss, damage to property, and injury to their person arising out of their use of its resort facilities, and agrees to indemnify the resort, its officers and employees, against claims resulting from loss or damage to property or injury to the person of any member of the family or guest of the registered guest arising out of the use of its resort facilities. Refer to Resort Policies for the rules and regulations. This is not intended to be a comprehensive record and is subject to change without notice.